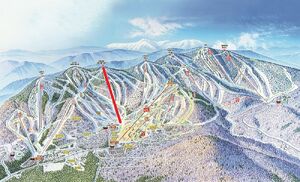 Formerly known as Sunday River Express, Barker Mountain Express is one of Sunday River's most popular lift and serves a wide variety of intermediate, advanced, and expert terrain. The lift also serves Sunday River's Three Mile Trail. After Yan detachable grip safety flaws were exposed in the 1990's, Poma renovated the chairlift. The lift replaced a 1971 Pullman-Berry double.
Technical Specifications
Edit
Place: Sunday River
Type of Lift: 4C-Det.
Year Built: 1987
Manufacturer: Yan
Vertical: 1396 ft
Video Gallery
Edit
Photo Gallery
Edit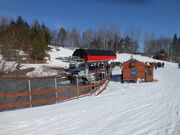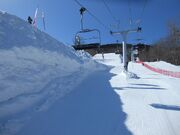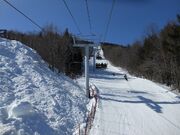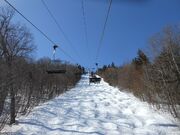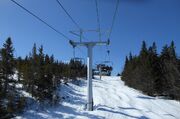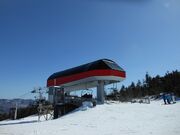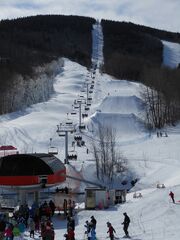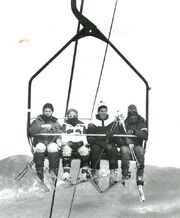 External Photo Galleries
Edit
Remontees-Mecaniques - Translated
Remontees-Mecaniques - Original French