For years, this lift was the workhorse for Black Mountain. While it's importance has diminished due to the construction of the triple, it still operates on some weekends.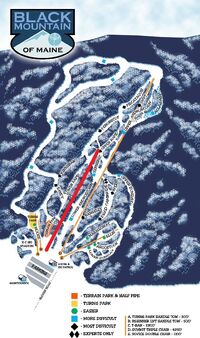 Technical Specifications
Edit
Place: Black Mountain (Maine)
Type of Lift: T-Bar
Year Built: 1961
Manufacturer: Hall and/or J W Penney & Son
Length:  ft
Vertical:  ft
Different information from different sources on the manufacturer. Perhaps Hall was the lift manufacturer and J W Penney & Son was the contracted lift installer.
Google Maps - Bottom Terminal
Google Maps - Top Terminal
Video Gallery
Edit
External Photo Galleries
Edit
Photo Gallery
Edit
A Maine Ski Lift Enthusiast